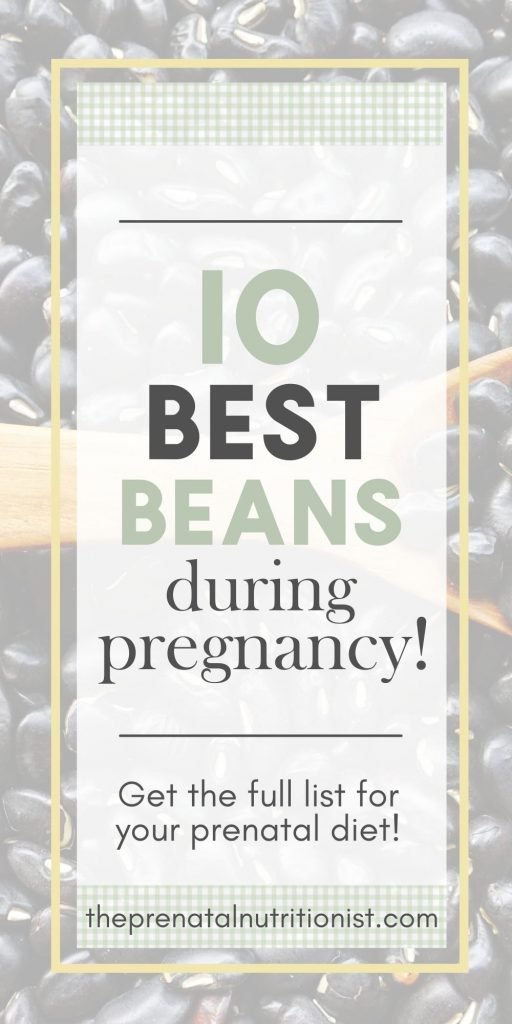 One of the most important things to keep in mind is nutrition during pregnancy. Eating the right foods can not only help support the needs of a growing baby but also ensure that you're getting the vitamins and minerals required to support a changing body. So, today, we're talking about a staple in the pregnancy diet: beans. 
Beans are among the most beneficial 'superfoods' to consume during pregnancy. They contain a multitude of vitamins, minerals, and fiber that are absolutely essential for a happy and healthy pregnancy. Plus, they're delicious! It is definitely okay to incorporate beans into your diet for pregnancy several times a week. But, every bean comes with a different nutrient profile. Let's go over the best beans to consume during pregnancy and why they should be a part of every expectant mother's diet!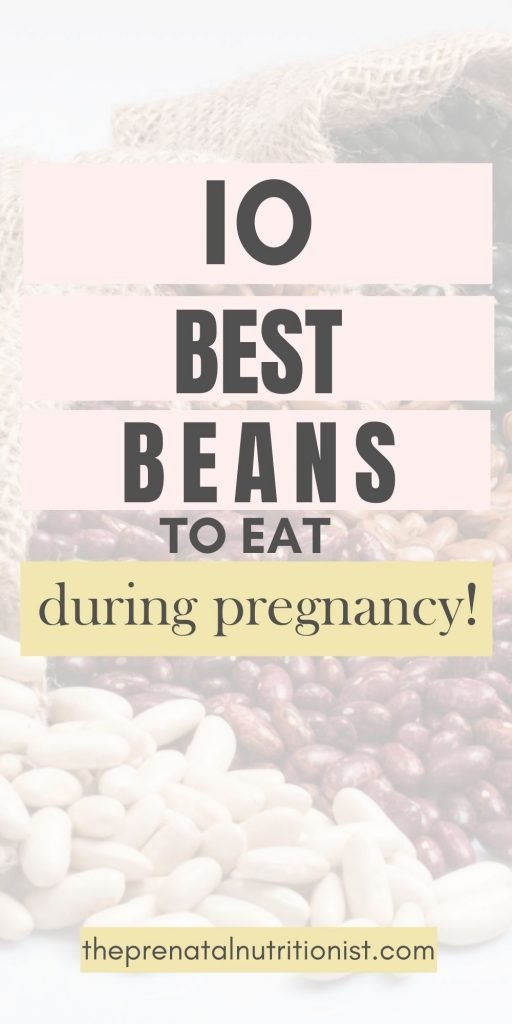 10 Best Beans For Pregnancy
Black Beans
Black beans are one of the best vegetarian sources of protein that expecting mothers can consume during pregnancy. Just one cup of cooked black beans contains over 21 grams of protein – wow! These beans are also an excellent source of iron, magnesium, and vitamin B-6. Other benefits of black beans include lowering blood pressure and helping to maintain a healthy weight gain during pregnancy. 
Wondering how to add black beans to your diet? Try making a hearty black bean soup with onions and your favorite seasonings. Onions, whether consumed cooked or raw, also have a plethora of essential nutrients required during pregnancy. 
White Beans
White beans are a rich source of iron, folate, and copper. Iron and folate are particularly important during pregnancy. They help create and distribute red blood cells throughout the body and directly contribute to the proper growth and development of the baby's brain and eyes, respectively. White beans are also a great source of protein to keep a mother's changing body strong. They also have a great amount of fiber to help fight common symptoms of pregnancy like constipation. 
There are many ways you can include white beans into your diet. These beans can be thrown into any soup, on top of any salad, or even pan-cooked with your favorite meat. You can even mix these beans in your next omelet for a healthy breakfast option during pregnancy. 
Pinto Beans
Pinto beans, in particular, are a fantastic source of folate – a necessary nutrient required during pregnancy to help prevent serious neural tube complications. Folate also assists the body in the creation of new tissues and red blood cells. Pinto beans are loaded with antioxidants to help prevent the growth of free radicals in the body. And, are also considered a low-glycemic food, which means that regular consumption of these beans can help prevent pesky blood sugar spikes. 
Pinto beans are an excellent addition to any soup, chili, stew, dip, burrito, or taco. When it comes to pinto beans, the options are endless. You can even use these beans to create a delicious and hearty bean burger. Combine your burger with some healthy sweet potato fries for a delicious and nutritious dinner any night of the week. 
Lentils
So, lentils aren't beans, but they are a legume which beans are also legumes. In addition to being rich in folate, iron, and protein, lentils are very high in potassium. Getting plenty of potassium during pregnancy is very important to help prevent painful muscle cramps and aches that commonly affect expectant mothers. Potassium also assists in proper blood circulation and can help reduce high blood pressure. When it comes to cooking lentils, it's important to make sure that you don't overdo it. Overcooking lentils can drastically reduce their nutritional content. 
Lentils are the perfect, warm, comfort food for those cold winter nights. While lentils might seem like really basic food, these legumes can be cooked in a variety of ways. They can be boiled as a soup, tossed on a salad or sandwich, used as a stuffing, or baked into a healthy pregnancy dessert. And the best part is, that there are a plethora of different colors and types of lentils to choose from, making it super easy to mix things up. 
Black-Eyed Peas
Black-eyed peas…yum! Not only can these legumes help you start your new year off on the right foot, but they can also help you achieve all your prenatal nutrition goals. They are a super-rich source of folate, vitamin A, and manganese. During pregnancy, manganese contributes to higher energy levels and higher cell turnover – both of which directly benefit mother and baby. 
Black-eyed peas are an excellent choice for your next healthy pregnancy lunch idea. Not only are these guys delicious, but they are also super versatile. They can be eaten boiled with seasoning, in a casserole, in hummus, in a bean salad, on a regular salad, and in a dip. When it comes to black-eyed peas, don't be afraid to try something new!
Kidney Beans
Kidney beans, commonly used in a dish called rajma, contain a plethora of vitamins and minerals required for a healthy pregnancy. These include protein, fiber, molybdenum, folate, iron, copper, manganese, potassium, and vitamin K1. Molybdenum is important during pregnancy to ensure the removal of toxic substances from the body. Manganese is important because it directly contributes to the baby's bones and cartilage growth. 
Like black-eyed peas, kidney beans are very versatile. You can throw kidney beans in any soup or chili or try your hand at a vegetarian sloppy joe. These beans also go great in any taco salad, quesadilla, or burrito. You can even make refried kidney beans for a little twist on this healthy side dish. 
Garbanzo Beans
Commonly known as chickpeas, garbanzo beans are a super healthy source of fiber, folate, potassium, protein, iron, magnesium, and more! Getting plenty of folate during pregnancy is essential for many reasons. These include building your baby's brain and spinal cord, keeping your iron levels normal, and your energy up. Chickpeas are a great source of naturally occurring folate, not folic acid, the synthetic form. Focusing on increasing your intake of folate before and during the early stages of pregnancy is ideal. 
Also, did you know that the safest hummus you can eat during pregnancy is homemade hummus? It's true! Use your garbanzo beans to try your hand at making your own hummus. Or, feel free to incorporate this bean into your diet by throwing them in your next salad or roasting them in the oven to make them a crispy little bite. 
Soy Beans
Consuming unprocessed soy like actual soybeans, tempeh, and natto during pregnancy can be a great way to get protein in for pregnant vegetarians. Soy may not be the right protein for you though as too much can potentially cause problems like too much of anything can do.  Soybeans are considered a complete protein, another reason why they are excellent for vegetarians; they are also a good source of several nutrients like calcium, iron, potassium, and B vitamins like folate. 
Tired of the same old, same old? Try your hand at some international cuisine! Incorporating soybeans into your diet is the perfect reason to whip up some curry, stir-fried rice, non-traditional hummus, or masala using these beans instead of meat. Or just keep it simple and order edamame as an appetizer next time you are dining out. 
Green Peas 
Green peas are a wonderful and easy food to add to your pregnancy diet. They contain protein, fiber, vitamins A, C, and K, beta carotene, calcium, potassium, phosphorus, manganese, magnesium, and folate – wow! Some pregnancy-specific benefits of peas include their anti-inflammatory properties and the fact that they can give your immune system a nice boost. It's never too late to start incorporating these peas into your pregnancy diet. Plus they are so versatile; you can incorporate them into so many dishes. 
Peas are a delicious and nutritious side to any lunch or dinner entree. They pair perfectly with a variety of other foods, including but not limited to, pasta, onions, carrots, and dairy products like cream cheese and feta cheese. Add them to your grocery list this week and whip up a soup, throw peas on a salad, or even puree them to create a hearty dip. 
Navy Beans
Have you tried Navy beans before? While you may not have navy beans are your weekly menu rotation, they are worth a shot. They have a good amount of protein, fiber, B vitamins, and minerals. Folate is actually one of their start nutrients like many of the other beans listed here which again, is a vital nutrient for pregnancy! Additionally, they are a good source of magnesium, a nutrient many pregnant women are not getting enough of.  One cup of navy beans has 19 grams of fiber and 15 grams of protein. They have also been shown to help with blood pressure and blood sugar regulation. 
The most common way to eat navy beans is in a soup or a regular side dish. Be sure to add plenty of salt, pepper, and seasoning when cooking them to make them actually taste good. If you tend to buy canned beans, be sure to check out our other blog post on canned foods during pregnancy. Definitely drain and rinse any beans or peas you buy canned before using them!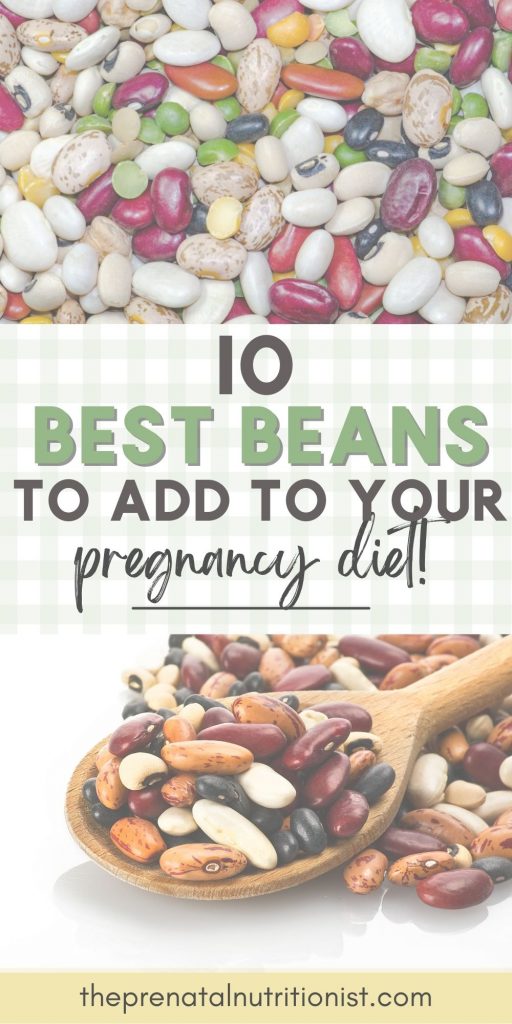 Add beans to your prenatal nutrition diet today!
As you can see, the benefits of consuming beans during pregnancy are endless. And, there are so many ways to incorporate them into your diet!
Plus, with so many healthy beans to choose from, there are an infinite amount of recipes out there to choose from. If you're looking for a trusted place to find all the answers you need on eating during pregnancy, plus meal plans, look no further than The Prenatal Nutrition Library.
TPNL will tell you what is safe and not during pregnancy and what is most optimal to give baby the absolute best start to life. It's a searchable database just like Google, but completely evidence-based from a pregnancy registered dietitian. You can even download the app for free to get a sneak peek!