Easy Peasy Squash Soup for Two
Yield: 4 servings 
Prep time: 10 minutes 
Cook time: 15 minutes 
(Time reflects cooking In an InstaPot…Adjust to 5-6 hours in a crockpot or slow cooker) 
Ingredients
2 lbs diced frozen butternut squash (or you can peel and chop a fresh squash!)
1 large carrot, chopped
1 celery stalk, chopped
1 cup frozen peas, optional
3 cloves garlic, minced
2 cups broth of choice
1 green apple, cored and chopped
¼ tsp ground cinnamon
½ tsp dried rosemary
½ tsp dried thyme
Salt to taste
Pepper to taste
Nutmeg to taste
Directions
Preheat oven to 400 degrees Fahrenheit.

If you chose to chop your own butternut squash, go ahead and peel/chop that now. 2 lbs should equal around 1 medium squash. 

Once your squash is diced, place it onto a greased baking sheet. Roast in the oven for 10-15 minutes, until they start to brown. Also, you don't have to thoroughly cook them here–they will continue to cook in the InstaPot. 

While the squash is roasting, chop your carrot, celery, and apple. 

Heat a pan with olive oil. Once hot, place the chopped veggies in the pan and cook until fork tender. Then remove and set aside.  

Remove the squash from the oven and place it into your InstaPot or Crock-Pot. Then pour in your other chopped ingredients. 

Add the garlic, broth, cinnamon, rosemary, thyme, salt, pepper, and nutmeg. 

Place the lid on the InstaPot or Crock-Pot. 
For the InstaPot:
Make sure the knob is set to "seal". Cook on High Pressure for 10 minutes, and then do a quick release of the steam once it is finished. 
For the Crock-Pot:
Set the timer to "low" for 5-6 hours or "high" for 3-4 hours. Set it and forget it! 
9. Once the soup is finished cooking, use an immersion blender to blend the soup until it is smooth. (I got mine on Amazon for $16.99! So find yours, here!) But if you don't have an immersion blender, you can use a good ole' blender. But you may have to do it in batches. So just make sure the lid is on all the way. This stuff is so hot! 
10. Once the soup is blended to your liking, pour in the frozen peas (optional–they also add a nice texture and sweetness) and then allow them to warm up with the soup. 
11. Top with fresh cream, cinnamon, and seasonings of your choice. Then serve with a side of your favorite crusty bread. Enjoy!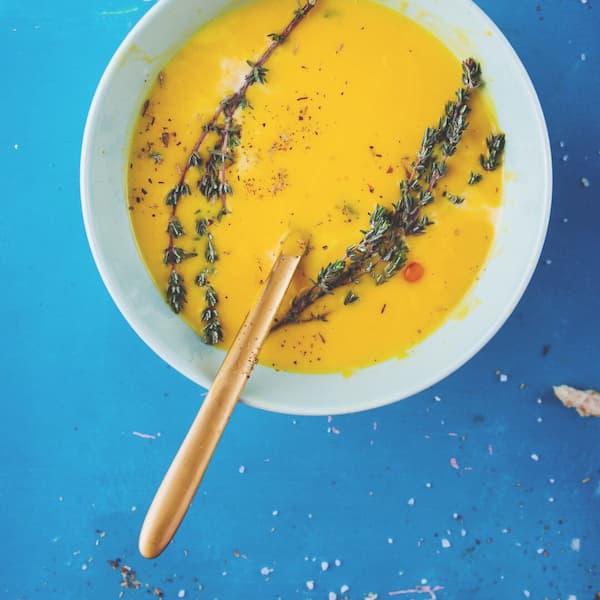 Notes:
Butternut squash is a great source of vitamin E, thiamin, niacin, vitamin B-6, folate, pantothenic acid, potassium, Vitamin C,  and also manganese–all of which are great to include in your diet for a happy and healthy pregnancy. 
Also feel free to double the recipe. In fact, it freezes great and is a perfect make-ahead meal for those early days when the baby takes up all of your energy!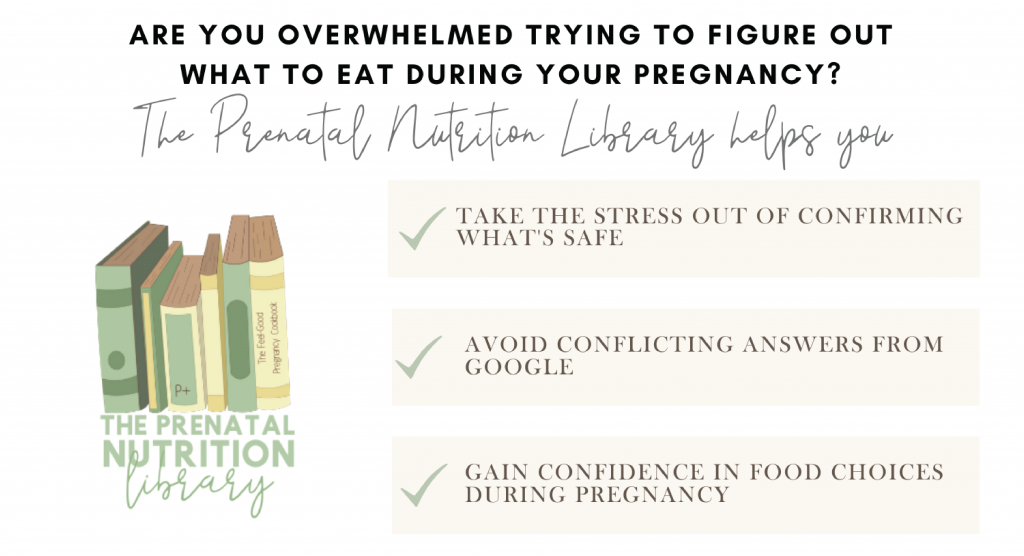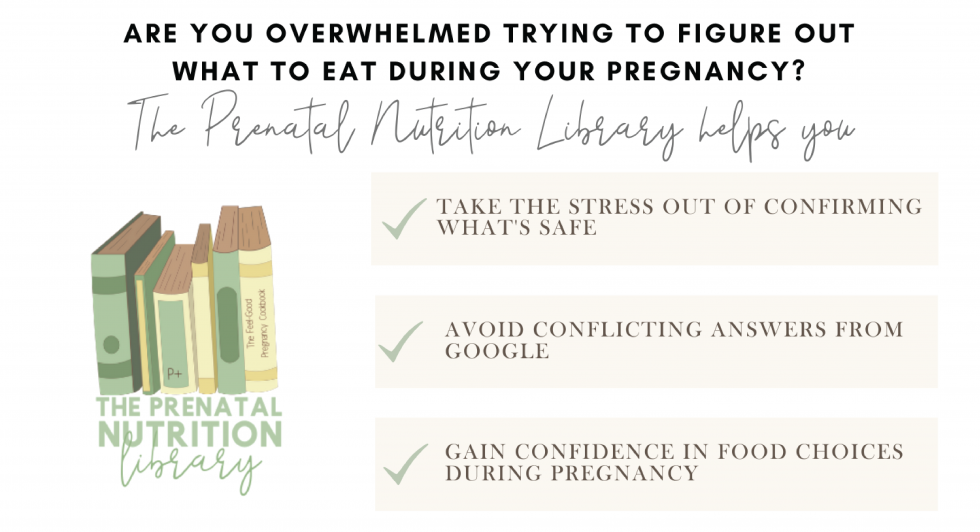 Written by: Kaleigh Eastep
Reviewed/edited by: Ryann Kipping, RDN, CLEC